Looking Back...
March 28, 2013
Here are a few stories from people of all walks of life
that lived on Miami Beach :
Courtesy: Carl Hersh
Russell Galbut Interviewed by Carl Hersh
Really great Memories of Miami Beach back in the day. Allow 9 minutes to watch and it's worth it.
****************************************************************************************************************
1960's Bunny Recalls The Miami PlayBoy Club.
Miami Social Landmark
The old Playboy Club now an auto parts store.
Memorabilla treasures:
THE PLAYBOY KEY and THE ORIGINAL BUNNY TAIL.

+++++++++++++++++++++++++++++++++++++++++++++++++++++++++++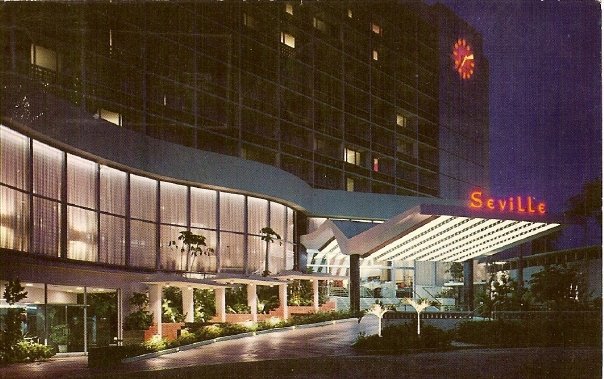 SENIOR SONGS
(TO THE TUNE OF "OKLAHOMA")
BY LEA BUSSEY
O SENIORS 60-WE'RE THE BEST IN

BEACH'S HISTORY.WE'VE GOT WHAT IT TAKES

TO MAKE A CLASS GREAT,

WINNING SPIRIT, STRENGTH, AND UNITY.

O SENIORS '60 THRU THE YEARS TOGETHER

WE'VE HAD FUN.
WHETHER SPIRIT DAY, A GAME OR PLAY,

WE'VE LED THE SCHOOL IN ALL WE'VE DONE.

HIGH DAYS WILL SOON BE IN THE PAST
BUT OUR MEMORIES FOREVER WILL LAST.

THE FRIENDS WE'VE MADE,THE TIME WILL NEVER FADE

WE'LL STILL REMAIN FOR
BEACH WON'T FORGET SENIOR S '60, CLASS OF 60.

THAT'S US, WE'RE PROUD AND SHOUT IT LOUD
SENIORS '60-THE BEST.
________________________________________________________________________
OH, SENIORS 60
(To the tune of "Oklahoma"-REVISED for the 50th Reunion
by: Lea Bussey
Oh...Seniors 60, were the best in Beach's history.
We had what it takes, to make a class great:
Winning spirit, strength and unity.
Oh...Seniors 60, through the years together we had fun.
Whether senior day, a game or play, we had led the school in all we've done.
High school days, 50 years in the past,
But our memories forever will last.
The fun we've had...and now, years later we're so glad that
We're doing fine Seniors 60, Class of 60, that's us, we're proud and shout it loud
Seniors 60...the best!
+++++++++++++++++++++++++++++++++++++++++++++++++++++++++++++++
(TO THE TUNE OF
"IT'S THE TALK OF THE TOWN")
BY DALE STRYKER
WE, AT LAST, ARE HERE.
GRADUATION'S NEAR
MEMORIES WILL LAST.
THAT LIVED IN THE PAST.
CROWN AND CAPER'S GAMES AND DANCES
HIGH SCHOOL DAYS ARE AT A CLOSE.
WE'LL BE ON OUR WAY,
AT THE END OF MAY,
TO A BRAND NEW PLACE.
WE OWN'T KNOW A FACE.
ITS A TIME OF MIXED EMOTIONS,
HIGH SCHOOL DAYS ARE AT A CLOSE.
THE PLAYS AND THE PEP RALLIES,
THE FUN AT BOWLING ALLEYS
ARE PART OF THE DAYS GONE BY.
ALL THE MEETING PLACES WITH THOSE FORM LIAR FACES,
WE'LL HAVE TO PART
THOUGH THEY'LL BE IN OUR HEARTS.
NOW WE'LL SAY GOOD BYE.
WITH A TEAR AND SIGH
SUNS WILL FADE AWAY,
TO BRING A BRAND NEW DAY,
WE'LL PART AND HOPE TO MEET AGAIN
SOON,
HIGH SCHOOL DAYS ARE AT A CLOSE.
_________________________________________________________________________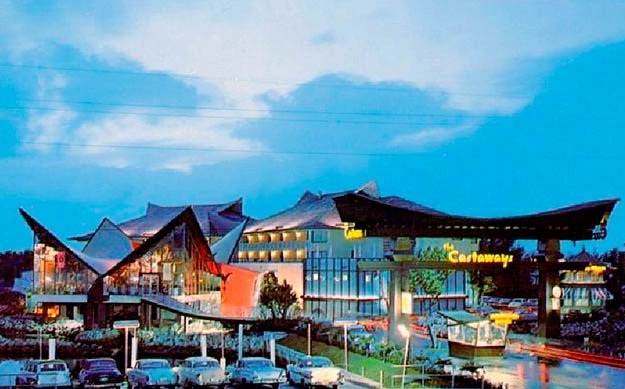 DO YOU REMEMBER?????
FUN FAIR...WOLFIE'S 21...JUNIOR'S...EMBERS...THE FAMOUS...LE NOSHERY...CARIB THEATRE...PELICAN POINT...48TH ST. BEACH...LINCOLN ROAD...ESPANOLA WAY...FONTAINEBLEAU HOTEL...POLO PARK...MADRAS SHIRTS...10TH ST. DANCE...ARDMORE STUDIOS...BAKER'S HAULOVER...THE BONFIRE...CAMEO THEATRE...THE DINGY...PAPPAGALLO SHOES...JAHN'S "KITCHEN SINK"...KASDIN DRUGS...LUMS...MIAMI BEACH AUDITORIUM...MOTEL ROW...PENNWAYS...PICCOLO'S...PICKIN'CHICKEN...PUMPERNIK'S...RICK SHAW...ROYAL CASTLE...SILVER DOLLAR JAKE...SONNY'S PIZZA...STAGG SHOP...FLAMINGO PARK...ALFIES NEWS...CANOE...PARHAM'S...HENRY STIEG...EDEN ROC HOTEL...ELVIS...WASHINGTON AVENUE...HARBURT SHIRTS...CAPEZIO SHOES...HORSEHAIR CRINOLINES...MODERNE PHARMACY...WERNER KAHN...POODLE SKIRTS...WHITE BUCK SHOES...CASTAWAYS/WRECK BAR...CHANDLER'S SHOES...FLAMINGO THEATRE...CINEMA THEATRE...BEACH THEATRE...LIGGETTS...SAKS BAGS...BEACH BOWL
...SEE YA' LATER, ALLIGATOR!