BEACH

High School

OFFICIAL WEBSITE


Class Of 1960
WELCOME TO THE MIAMI BEACH HIGH SCHOOL CLASS OF 1960 WEBSITE
Hi Everyone!
THIS IS THE OFFICIAL WEBSITE
WELCOME TYPHOONS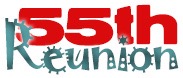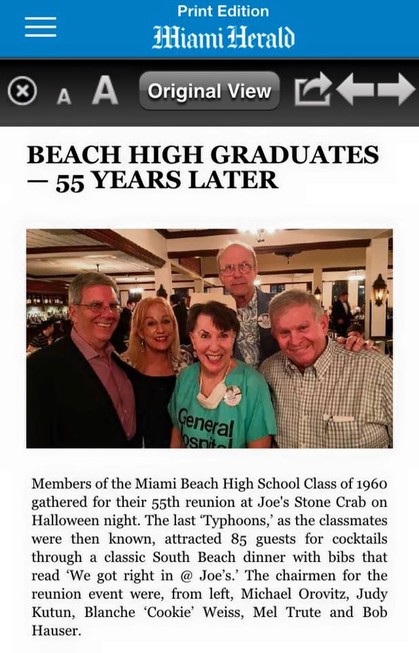 HELLO CLASS OF '60 CLASSMATES,
IT'S OUR 55th! GREAT NEWS!
OUR REUNION PLANS ARE ALL SET!
After several months and two very productive meetings, our Reunion Planning Committee has completed
our plans. our celebration will be a Saturday night dinner and a Sunday morning brunch. The email has all the dinner information. The brunch email will be forthcoming. Looking forward to seeing everyone again!!!
IT'S OUR 55TH
AND WE HAVE A GREAT WAY TO CELEBRATE...
SATURDAY NIGH DINNER AT JOE'S...
WITH NO 4 - HOUR WAIT!
YOUR ATTENDING
OUR CLASS CELEBRATION
WILL DELIGHT MANY
WITH JOYOUS ELATION!
SATURDAY OCTOBER 31, 2015
JOE'S STONE CRAB RESTAURANT
11 WASHINGTON AVENUE
MIAMI BEACH FL 33139

PARKING OPTIONS: Joe's Private Free Lot / Valet
COCKTAILS: 5:45 -6:45pm / Cash Bar


DINNER: 6:45 - 9:00pm
$100 Per Person Payable in Advance Please See Below
DINNER MENU
STARTER
Joe's Chopped Salad

ENTREES
Choice of One
Stone Crabs, Petite Filet MIgnon, King Crab Claws, Grilled Salmon, Combo: King Crab Claws/Stone Crabs
SIDES
Hash Brown Potatoes, Creamed Spinach, Grilled Tomatoes, Skinny Fried Sweet Potatoes
DESSERTS/ Choice of One
Joe's Key Lime Pie, Chocolate Mousse Cake
BEVERAGES
Coffee, Tea, Sodas

CHECK: PAY TO THE ORDER OF
MBHS CLASS OF 1960
AMOUNT: $100 Per Person
MAIL TO: MICHAEL OROVITZ
MBHS CLASS OF 1960
300 W. Bay Harbor Drive Apt.2A
Bay Harbor Islands, FL 33154
REUNION HOTEL

MIAMI BEACH RESORT (Formerly the Doral)
4833 Collins Avenue
Miami Beach FL 33140

RESERVATIONS 305-532-3600 1-866-681-1701
DEADLINE TO MAKE YOUR HOTEL RESERVATIONS: SEPTEMBER 15, 2015
HOTEL CONTACT: Ana Rubin 305-535-2720
Email: ana.rubin@mbeachresort.com

ROOM RATES: We have been granted SPECIAL DISCOUNTED
ROOM RATES from $129 Per Night
BE SURE TO SAY "MBHS Class of 1960 Reunion"
when making your reservation in order to get this
special, discounted room rate.

PARKING: We have been granted SPECIAL DISCOUNTED
HOTEL PARKING RATES HOTEL VALET

PARKING : 14 UP TO 4 hOURS AND $32 Overnight
REUNION PLANNING COMMITTEE
BLANCHE "Cookie" Schwartz Weiss Coordinator
Judy Notowitz Kutun- Assistant Coordinator
Michael Orovitz Treasurer
Melvin Trute Attorney
Martin Goldberg Class List/ Email Administrator
Robert "Bobby" Hauser
Drazia Schachter Rubenstein
Robert Teper
Nancy Sonnett Selwyn
Elaine Chausky Ross
Merri Mann Reibel
Iris LiptonRaderman
Jerry Seleven
Trudy Feller Seleven
Sharon Price Blumin
Linda Adelman Serbin

Meeting Host/Hostesses

1st Meeting
Michael and Norma Orovitz
2nd Meeting
Elaine Chausky Ross
Judy Notowitz Kutun
Meri Mann Reibel
Iris Lipton Raderman
MY HEARTIEST THANKS TO EVERYONE FOR ALL THEIR HELP
If you have any questions about the reunion, please do not hesitate to contact me:
blanchecookieweiss@gmail.com
Typhoons Forever,
Blanche "Cookie"


Miami Beach High School Class of 1960 IS THE OFFICIAL WEBSITE to enable classmates to reunite with former friends~~ POST REUNION! This site will keep YOU informed of upcoming events and updates. The 50th reunion held at the Eden Roc October 8, 9, 10, 2010 was FUN, and this user-friendly site will ensure you stay connected.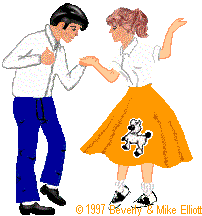 Please share your thoughts of remembrances of the festivities that will live in classmates hearts and forever remain a part of everyone's memories..."Reunion weekend gloriously memorable!" (To quote Norm)
Reminder to TURN VOLUME DOWN on your computer. Find gray box and click JOIN NOW. Locate your name, and follow the "prompts" to complete the 5 Wizards. Congratulations on becoming a member of the CLASS of 1960 WEBSITE----THE LAST MIAMI BEACH HIGH TYPHOONS!
Alma Mater
Morning sun greets many banners
On it's western track
Dear to us beyond all of this
Waves the gold and black Flag we love
Black and Gold Float for e'ero'er thee
My thy sons and daughters
Fore'e be loyal to thy memory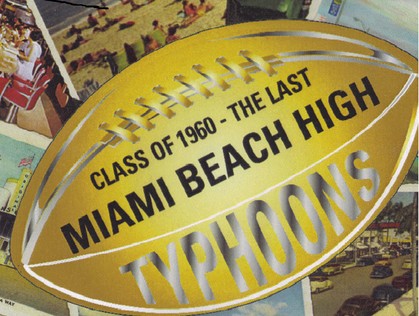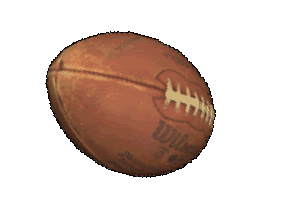 Revisit regularly....Beach High Typhoons Class of 1960 website and the announcement section of the site for updates.
Contact webmaster for assistance.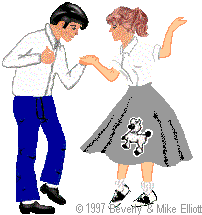 Best,

Margie Schulman Alter
Site Administrator
margie@typhoons1960.com
www.typhoons1960.com
margiealter123@aol.com